The dedicated team of physicians and specialists at Atlantic Ear, Nose & Throat provide comprehensive, state-of-the-art care for a range of disorders and conditions, including a nasal valve collapse and deviated septum.
A nasal valve collapse comes as a result of the nostrils collapsing when taking a deep breath. When the nostrils collapse in such a manner, breathing is more difficult and the sinuses can become blocked.
With a deviated septum, breathing naturally through the nose is compromised by irregularities in the septum, the bone and cartilage that divide the nasal cavity.
As Dr. Shah explains, both conditions can be corrected through an effective outpatient procedure that calls for the insertion of a cartilage alternative known as the LATERA® Absorbable Nasal Implant.
"The technology has evolved to the point where this procedure is more widely available and easier for patients to tolerate than traditional surgery, where you have to harvest the cartilage and make a wider opening to get that cartilage in there," Dr. Shah reports.
During the implant procedure, which can be done in a doctor's office under IV sedation or in a surgery center in association with another procedure under general anesthesia, the LATERA implant is inserted into the nasal wall or cartilage through an insertion tube.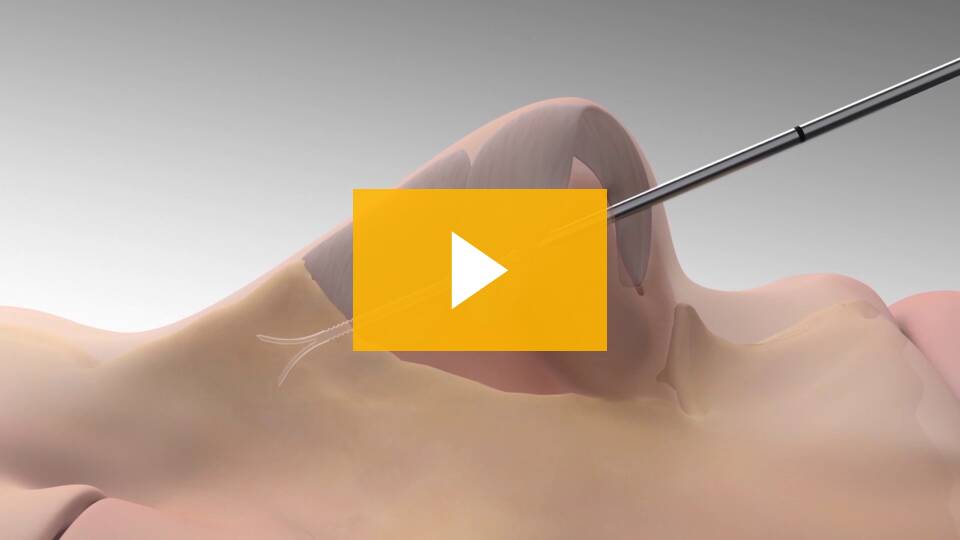 Similar to dissolvable sutures, the LATERA nasal implant is made of special materials that are naturally absorbed into the body over about 18 months. Its impact is immediate, and following completion of the absorption period, its effects continue to be felt for approximately six more months.
Because the implant is placed inside the nasal wall, it cannot be seen and does not alter the patient's appearance. Some patients sense the awareness of the implant during the healing stage but generally do not notice it after a few days or a couple of weeks.
Atlantic Ear, Nose & Throat is a comprehensive, full-service otolaryngology practice with offices in both Seminole and Volusia counties. In the practice, Devang Shah, MD, and Daniel Rothbaum, MD, combine surgical excellence with a compassion... Read More

Devang M. Shah, MD, is board-certified in otolaryngology. Dr. Shah attended MIT as an undergraduate. After receiving his medical degree with honors, he completed his surgical internship and residency at Johns Hopkins Hospital in Baltimore. Dr.... Read More

Daniel L. Rothbaum, MD, is board-certified in otolaryngology. Dr. Rothbaum graduated magna cum laude from Harvard University and earned his medical degree at the Yale School of Medicine. He completed his internship and residency training at Joh... Read More